Don't miss Solvang Julefest's Drone Christmas Light Show + the Beloved Skål Wine & Stein Stroll
Don't miss Solvang Julefest's Drone Christmas Light Show and the beloved Skål Wine & Stein Stroll! The Drone Show Dec 21 is the first of its kind in Southern California, and the annual favorite, Skål Wine and Stein Stroll Dec 14 & 15, features holiday drinks throughout town.
It's finally here—Solvang's annual Julefest Christmas celebration extraordinaire! Held in one of the "Most Christmassy Towns in America" (Time Magazine), Julefest is a month full of lights, celebration, and holiday cheer from November 30 - January 3. Join us for tons of family fun, music, shopping, delicious food, wine & beer, and more. Don't miss the annual favorite event, Skål Wine and Stein Stroll and the first-ever, extraordinary Christmas Drone Show in the air!
Skål Wine & Stein Stroll
Dec. 14 & 15, 11am-4pm
Cheers to another fun filled tasting around town! Try local beers, wines & gløgg from some of the finest local creators. The Skål Wine and Stein Stroll is a two-day wine and beer tasting event throughout Downtown Solvang. We will be featuring wines and beers from 15+ wineries and breweries, and guests may also judge an annual gløgg competition.

Gløgg is a hot, alcoholic beverage featuring red wine, lemons, cardamom, cloves, cinnamon, ginger, port, almonds, and raisins. The closest "English" version of gløgg is mulled wine. Get tickets here.
Aurora Dronealis
December 21, 6:00pm
Southern California's first ever Christmas Drone Show takes to the sky as part of Solvang's annual Julefest celebration. Stare in awe as 100 autonomous drones move in a choreographed show highlighting some of your favorite holiday imagery. The show will delight and fascinate for nearly 15 minutes.
We're so excited to share it with you - drone light shows are amazing in person! We've been working hard on the soundtrack and hope you'll make this a part of your annual holiday tradition. We can't wait to unveil it! In the meantime, check out this sneak preview.
General Admission tickets in Grandstand Seating are available for $15, as well as front-row seating for an up-close encounter. For an extra special treat, get a fully immersive VIP experience: meet the drone pilots before the event and see the drones up close and personal. Read more about it in the LA Times here.
Get tickets to Aurora Dronealis here!
Make sure to join the fun of our ongoing Julefest events like our:
And don't miss our brand-new Julefest events in 2019!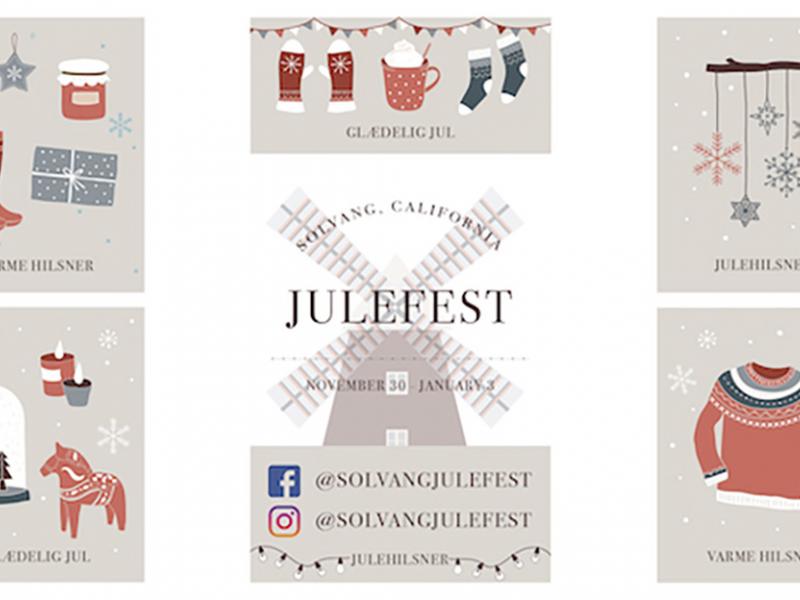 Also in the Blog
Featured Content