2020 SYV Destination Guide Now Available
Be in the know with the new 2020 Santa Ynez Valley Destination Guide!
You love being in the know—so bet you'd like to see and know all the great info in the brand new official 2020 Santa Ynez Valley Destination Guide-- a full-color FREE magazine encompassing the communities of Ballard, Buellton, Los Alamos, Los Olivos, Santa Ynez, and Solvang, of course! The 2020 Destination Guide is filled with beautiful color photos featuring attractions, architecture, lush vineyards, and historic sites as well as a "Resource" sections that feature attractions, farm stands, unique wedding & event venues, dining, and lodging. Maps include hotels, points of interest and wine & beer tasting rooms open to the public.
You can get your FREE copy in person at the Solvang Visitor Center located at 1639 Copenhagen Dr. (Open 9:00 a.m.-5:00 p.m. daily) OR even easier, view online here: https://issuu.com/visitsyv/docs/syvdg_2020_digital_issue/32
About the Author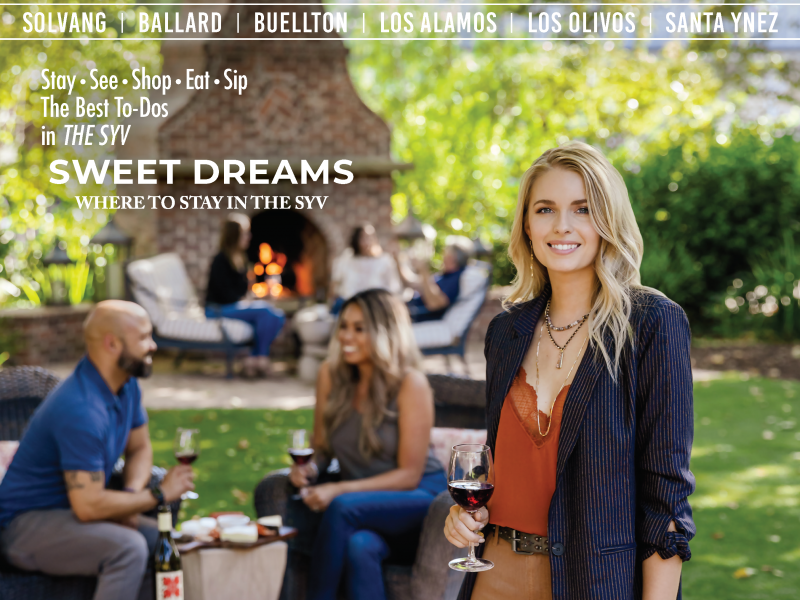 Also in the Blog